The case studies below are a small selection of recent projects, undertaken by Oberoi Consulting, for a variety of clients; ranging from individual GP practices to multinational pharma companies.
Case Study
Helping the Westcliffe Group Improve Stomach Cancer Diagnosis with RAPID-P
We developed RAPID-P (Rapid Access Patient Investigation & Diagnosis Portal) in partnership with Westcliffe Health Innovations to support the early assessment of stomach cancer across its sister organisation – The Westcliffe Group of GP practices.
This innovative Web portal was awarded funding for its development from the Health Foundation, as part of a innovations programme to improve patient care.
The RAPID-P assessment portal was used across the six practices of The Westcliffe Group to triage patients with gastrointestinal complaints through a simple online questionnaire that patients completed themselves, before clinician review.
The use of RAPID-P established a consistent and reliable two-week referral and four-week definitive diagnostic pathway, in line with NICE guidance NG12.
 Outcomes:
Reduced unnecessary GP appointments and costs
89% uptake in RAPID-P usage reported across all practices
Time saved for both patients and healthcare provider
Patients commented positively on access to supportive and informative information provided on the RAPID-P portal
Low cost of implementation and training of all practice staff
RAPID-P has provided The Westcliffe Group with a low cost and instantly accessible patient-centric tool that is underpinned by clinical evidence and NICE guidance.
---
Talk to us about patient engagement programmes – call us now on 01332 224251
or email sales@oberoi-consulting.com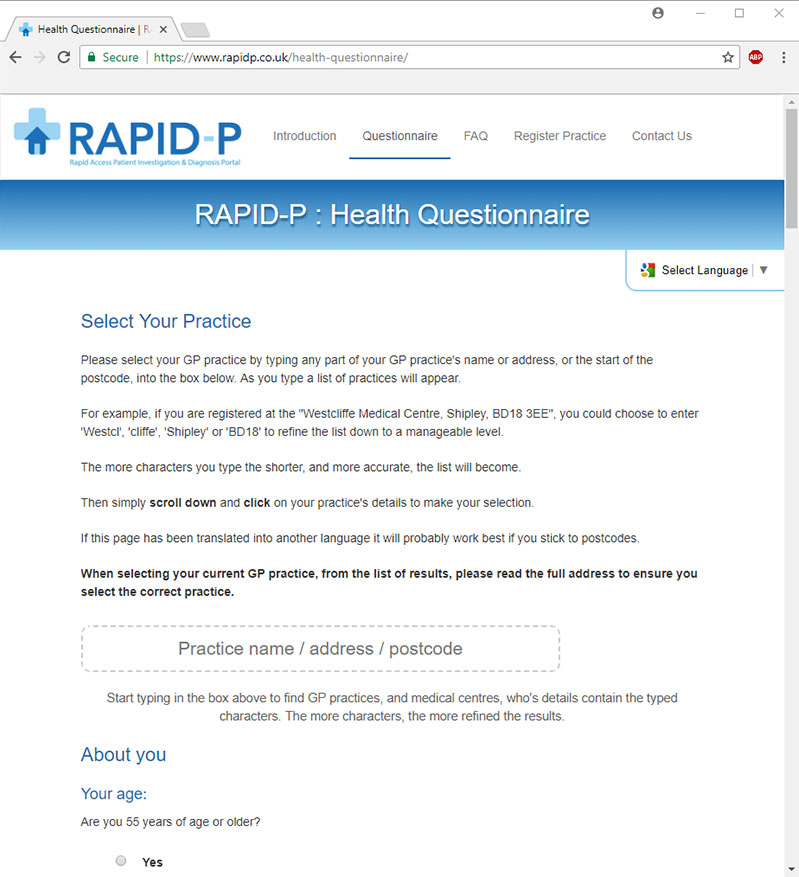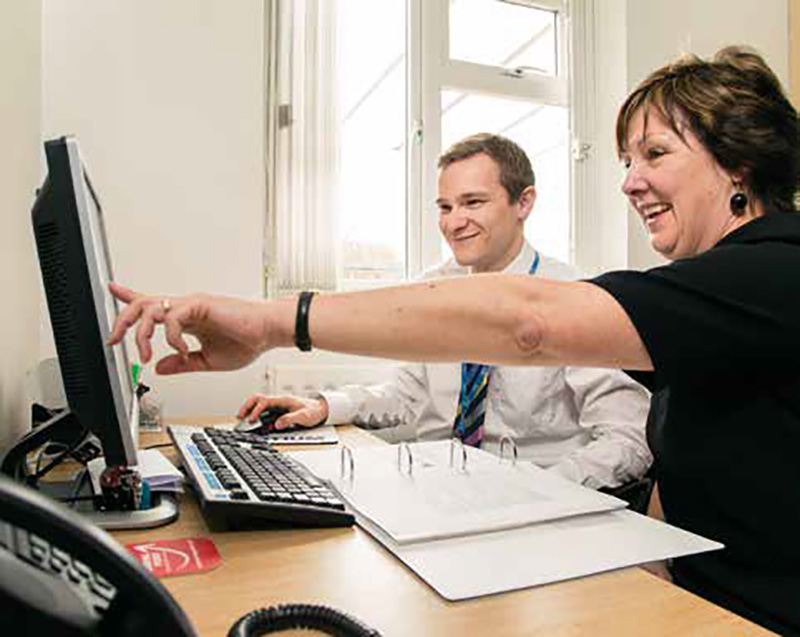 Improving Medicines Management Implementation Across the UK
Oberoi Consulting has provided medicines management training to many NHS clients, such as Kingston PCT, Manchester PCT, East Lancashire PCT, Bolton PCT, NHS Greater Glasgow & Clyde and many more.
The overall aim in each case has been to give each team member the skills and knowledge necessary to confidently extract data from the clinical system and analyse it in a consistent manner.
Training has covered topics such as Search and Reporting, Using MS Excel, Creating and Using Message Alerts, and Formulary Management.
Outcomes
These are just some of the positive results reported by our clients:
Introduction of quicker working processes by training staff to export data directly from a search into an Excel spreadsheet.
Speeding up the patient record review process.
Boosting knowledge of drug formularies, thus helping staff encourage surgeries to prescribe items from the PCT Formulary.
Time and costs savings through a greater understanding of efficient working practices.
These training courses have successfully boosted medicines management performance and introduced more efficient and quicker working practices.
---
To read an article, about this project, which appeared in PharmaTimes please click here.
Case Study
Reducing Stroke Admissions Across Sunderland
The Sunderland West and Sunderland East Federations (both part of Sunderland CCG) asked us to support their key objective of stroke reduction for patients with atrial fibrillation (AF).
The AF lead, Dr Fadi Khalil, Sunderland CCG Executive GP from the Broadway Medical Practice, along with the CCG medicines optimisation team, made the decision that there was a need to improve anticoagulation levels in primary care for patients diagnosed with AF based on AF NICE (CG180)  guidelines and required both an audit and clinical support solution to deliver this.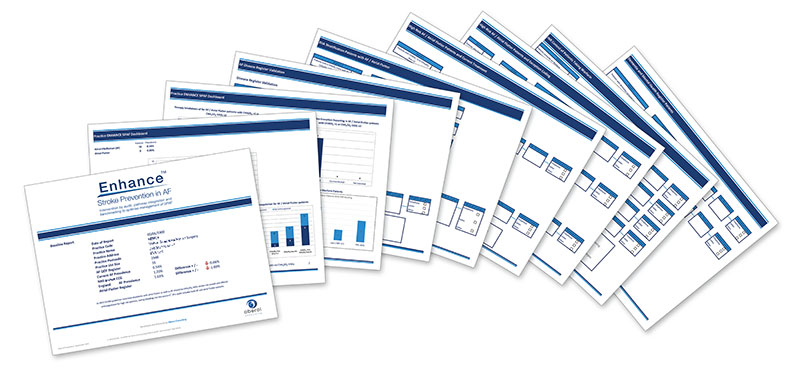 We provided support through "Enhance Stroke Prevention in AF" an audit service, developed by Oberoi Consulting and funded by a medical education grant from Bayer HealthCare.
This service supported the identification of high risk AF patients who may benefit anticoagulation.
In addition, we recruited a team of local heart rhythm specialist nurses who followed up on the audit results from Enhance SPAF. The nurses provided practical "hands on" support – patient reviews, education and mentorship – to all participating practices.
Clinical staff from each practice were debriefed on next actions following the audit Clinical mentorship from the specialist nurses ensured implementation and long terms embedding of the NICE guidance.
Outcomes
Sunderland East
25 patients added to the AF QOF register
AF prevalence increased to a level 0.53% higher than the England average.
15% reduction in patients with a CHADS2>1 or CHA2DS2Vasc >=2 on an anti-platelet.
16% reduction in exception coding of AF patients
10% (75) additional high risk patients with Atrial Fibrillation and Atrial Flutter were anti-coagulated.
9 out of 10 practices completed the review with a total of 345 patients notes reviewed.
Sunderland West
44 patients added to the AF QOF register
AF prevalence increased to a level 0.28% higher than the England average.
25% reduction in patients with a CHADS2>1 or CHA2DS2Vasc >=2 on an anti-platelet.
8% reduction in exception coding of AF patients
8% (78) additional high risk patients with Atrial Fibrillation and Atrial Flutter patients were anti-coagulated.
13 out of 15 practices completed the review with a total of 331 patients notes reviewed.
---
Talk to us about clinical support – call 01332 224 251 or email sales@oberoi-consulting.com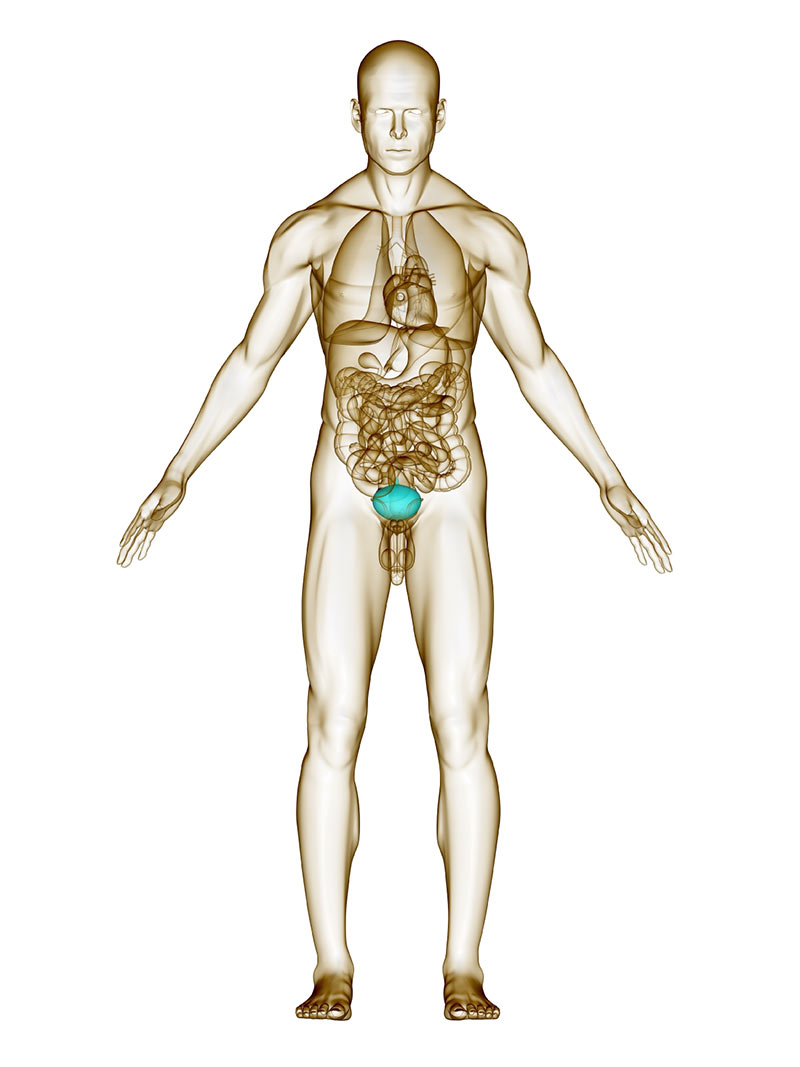 Case Study
Helping Fleetwood CCG: Optimising Care for Urology Patients
Fleetwood Clinical Commissioning Group (FCCG) approached us to help optimise care for urology patients and support a business case for localised urology service provision.
Our task was to analyse primary and secondary care data and feed the results into the business case, whilst also assessing the likely demand for a local urology service. FCCG did not have the skill set or time to produce this information in-house.
In consultation with FCCG, we established the baseline information required to support the business case then analysed specific patient data.
We created searches using the existing GP clinical system, allowing FCCG staff to repeat these in the future.
Results:
FCCG staff trained on how to export secondary care data
Appropriate patients identified for referral to a local urology pilot project
12 patients diagnosed with benign prostatic hypertrophy and 98 patients with overactive bladder as a result of findings
Identified patients who did not attend their initial urology appointment or follow up appointments
Data updated for all patients who had been admitted and did not have an entry in the primary care system
Outcomes:
Our analysis captured in the report showed that treating patients nearer to home would improve access to services and help reduce DNAs.
We proved the financial costs to refer a patient locally would be less than the current provision.
FCCG put forward a strong business case for a local urology pilot project.
Enabled more patients to be treated locally.
"Oberoi provided us with a fantastic service.

"The expert auditing of both primary and secondary care data was critical for commissioning and supporting the provision of alternative service which we now have in place."

Dr. Mark Spencer, F.C.C.G.
---
To read a full case study titled "Analysis of Primary & Secondary Data to Support a Business Case for a Local Service Provision", please click here.
Case Study
Supporting new primary care DVT pathways with D-Dimer kits
Oberoi Consulting supported Mid-Essex CCG to implement a new Primary Care based deep vein thrombosis (DVT) care pathway.
An initial audit was carried out to evaluate and identify patient costs associated with the current pathway, which involved referring patients with suspected DVT to the local A&E.
We also examined what a revised pathway could look like, including benefits to patient experience.
Following the initial baseline assessment, a revised care Primary Care pathway for suspected DVT was implemented – with tests being undertaken in surgeries using D-Dimer kits supplied by Oberoi Consulting.
Outcomes
The use of the D-Dimer kits led to less referrals being made to secondary care
This resulted in a reduced financial burden on the NHS
Overall, the revised care pathway using the D-Dimers kits has led to a quicker and more efficient diagnosis procedure; which has cut down on unnecessary referrals, with obvious benefits for patients and clinicians.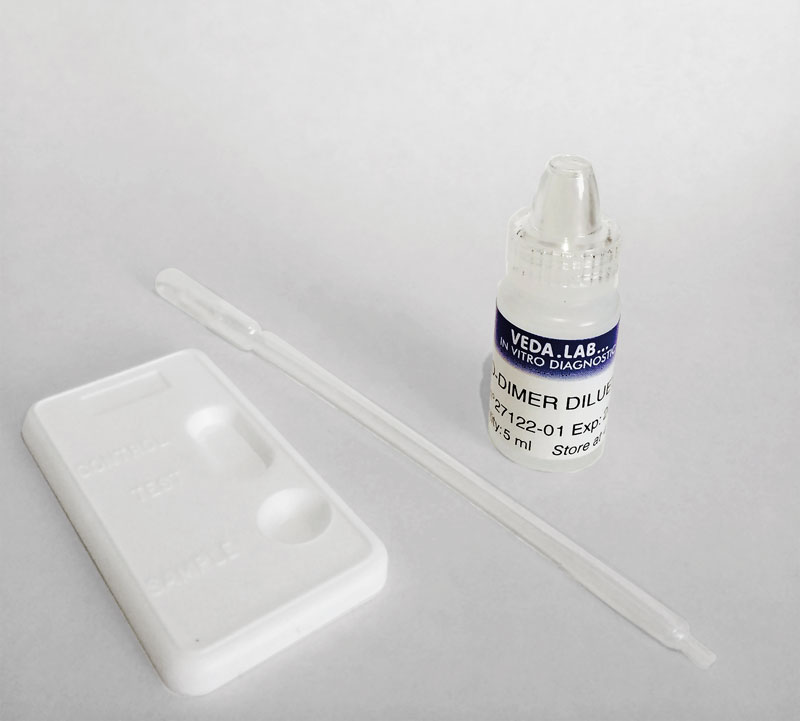 Case Study
Transforming the billing process at the Westcliffe Group
We supported the Westcliffe Group – a linked group of GP practices in Yorkshire – to simplify its billing process and increase efficiency.
The Group's sister organisation – Westcliffe Health Innovations – delivers consultant-led endoscopy services through sub-contracts with local hospitals and CCGs.
The concern was that the process for billing these organisations was time consuming, costly, inefficient and complicated – with only one permanent member of staff able to complete the task.
We identified the potential to dramatically reduce the time taken to complete the monthly billing process, and simplify it significantly.
We developed a system that automatically makes complex calculations through excel and then generates the relevant invoice.
This works by extracting relevant data in the required format, then exporting from excel directly into an invoice template, exactly as required by the hospital or CCG.
The system will also place the data in a format that allows it to be imported into the Data Management Integration Centre (DMIC) at the CCG.
The new system is simpler, quicker and requires no clinical knowledge to use – so has led to huge savings in terms of cost and time and made the process much easier.
Outcomes:
Billing takes 60 hours less per month to complete.
As the system is automatic, it has eliminated the possibility of errors or omissions – ensuring the Group always receives the correct amount for the exact services it has provided.
Thanks to the simplicity of the new system any staff member can use it, with minimal training required.
Thanks to our intervention, billing efficiencies have been implemented across the Westcliffe Group and we have been on hand to help when further advice and support has been needed.
Put simply, the new system implemented by Oberoi Consulting extracts the data, cleans it, and exports it into an invoice template.
"It's a far simpler and quicker process It has reduced the reliance on one member of staff to carry out the previously onerous task.

"Each of our service specialities has a clinical co-ordinator who is now in charge of the full process for their own patients from booking procedures to billing, thus improving efficiencies for all involved."

Julie Winterbottom, Managing Partner, Westcliffe Group
Case Study
Building Better Bones in Nottingham Through a Joint Working Agreement
Nottingham's City Central PBC Group requested Oberoi Consulting's help in reducing the number of hospital admissions for fall-related fractures.
Through a Joint Working Agreement involving three pharmaceutical companies – GlaxoSmithKline UK, ProStrakan Ltd and Shire Pharmaceutical – we launched an audit and review process at a primary care level.
In order to conduct the patient reviews, a team of specialist nurses were employed by Nottingham City Central PBC.
More than 90% of patients identified by audit were reviewed during the project.
By increasing adherence to the patient pathway and treatment algorithm, as well as improving data quality and recording, the aim was to reduce overall secondary care use for falls and osteoporosis.
---
To read the full case study, from GSK, please click here.
Outcomes
Practices better skilled at identifying and managing patients at risk of falling and developing osteoporosis.
More patients receiving appropriate osteoporosis therapies to manage their condition, in turn helping reduce the risk of fracture and hospital admission should they fall.
Practices have a clearer understanding of the services in place to support effective prevention and management of patients with osteoporosis or falls risk and have clear guidelines on referral pathways and treatment protocols.
Increased priority amongst participating practices for the systematic and proactive management of this patient group.
By facilitating this link between the NHS and the pharmaceutical industry, we boosted market access for all the companies involved, whilst improving patient care and relieving pressure on primary and secondary care.
"While in a previous role, as programme manager at a large CCG, the Oberoi Consulting team supported me to develop and implement Osteoporosis risk registers.

"The audit tool created helped the CCG to improve management of falls risk and osteoporosis in Primary Care.

"Support from the team was excellent throughout – delivering over and above that which was asked.

"Customer service, customer focus and technical expertise are second to none."

Jan Balmer
Associate Director of Integration and Unplanned Care
Mid Notts Transformation Programme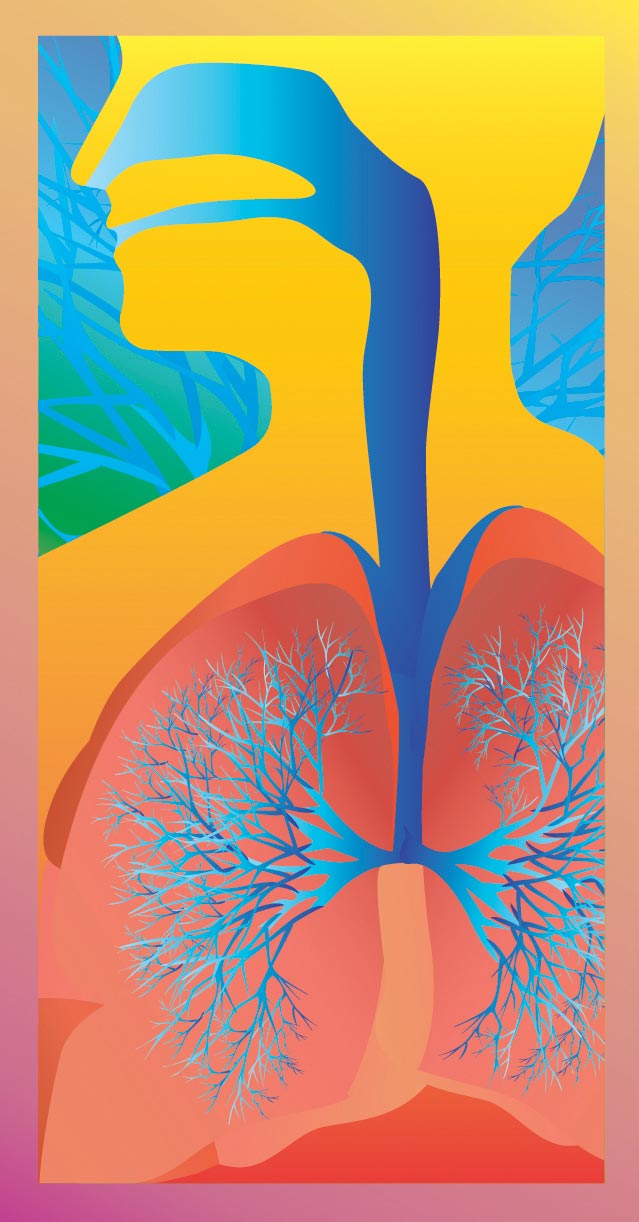 Case Study
Using Clinical Audit to Improve Outcomes for COPD Patients
A Welsh Local Health Board needed our support to identify COPD patients who could potentially benefit from a pulmonary rehabilitation service.
In order to plan their service provision, the pulmonary rehabilitation service needed to assess the number of patients who might be referred to them, however information was not being recorded at this point in time.
To overcome the challenge, we were commissioned to develop and implement a clinical audit programme across three primary care sites.
The audit needed to capture spirometry readings and an up to date breathlessness scale score for each patient on the COPD register.
Although each of the primary care sites in the audit programme had a list of patients with COPD, only 18% of the patients had breathlessness score recorded.
Outcomes:
After nine months, 80% of patients were categorised as having mild, moderate or severe COPD – compared to 50% at the start of the programme. This categorisation led to appropriate therapy management according to the agreed treatment protocol.
The audit process showed a need for practice nurses to be trained on the interpretation and recording of spirometry results.
All three practices continued to actively review patients and work through those with missing or out of date readings.
The programme significantly contributed towards the practices' QOF achievement in a number of areas.
The pulmonary service could plan for referrals
After our involvement, practice staff reported a better understanding of COPD in relation to QOF and NICE guidelines, as well as greater confidence in identifying the correct medication for each patient and in which format.
---
Request full case study from Oberoi by email: admin@oberoi-consulting.com
by phone: 01332 224 251, or by using the contact form below.
Case Study
Improving Childhood Immunisation Rates In London
Faced with a large number of children who remained partially vaccinated for MMR, or were completely unvaccinated, Redbridge PCT in London turned to us for assistance.
Concern had been raised after a startling rise in measles cases.
To address the problem it was necessary to assess the number of children between the ages of 1 to 18 years who had not received full MMR protection.
We put together an intensive action plan to programme manage, design and deliver clinical audit and technology to improve the uptake of childhood immunisations.
This included the creation of an automated audit tool that sat within Public Health to support on-going management of unvaccinated children, with a web interface to allow real time tracking of improvements.
Outcomes
An increase in both MMR1 and MMR 2 vaccines uptake was reported
After six months the MMR immunisation rate for children aged 2 had increased by 9%
After six months the MMR immunisation rate for children aged 5 had increased by 19%
As a result of the joint efforts of Oberoi Consulting and Redbridge PCT, disease incidence monitoring showed a decline in the outbreak of mumps and rubella and a flat line for measles.
---
Request full case study from Oberoi by email: admin@oberoi-consulting.com
by phone: 01332 224 251, or by using the contact form below.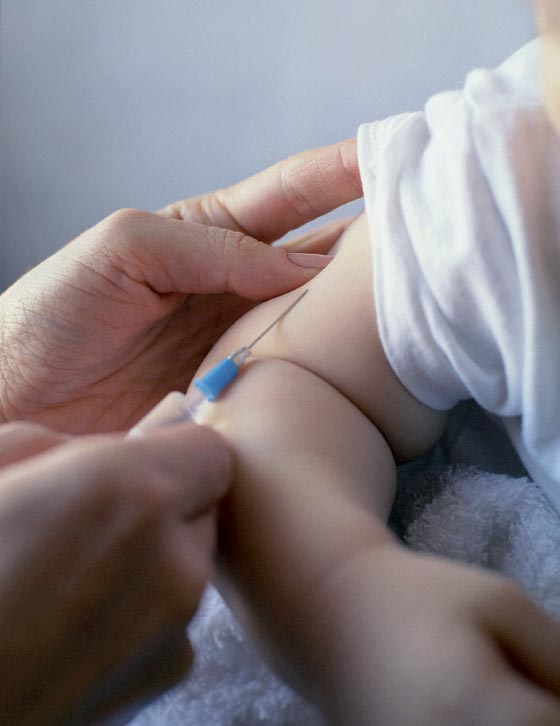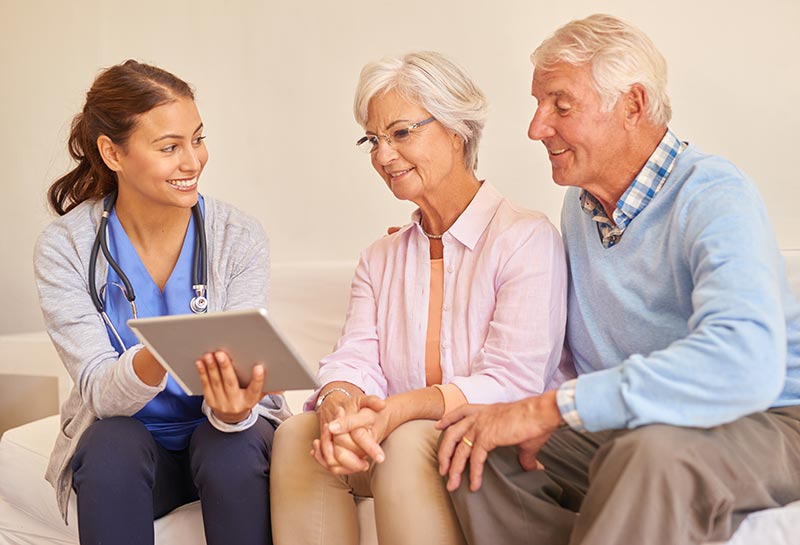 Case Study
Using A Long-Term Conditions Register To Help Care Planning At Weybridge PCT
We worked with Weybridge PCT to support three pilot practices in establishing a long-term conditions register in order to support long term care planning.
We devised searches using the existing GP clinical system and integrated data on prescribing costs over a 12-month period for each patient and PARR scores (Patients At Risk of Re-admission) data where available.
The resulting data was formatted into a simple and workable spreadsheets containing all patients with multiple diseases (as specified by the PCC).
Outcomes:
By combining the PARR Scores with the number of disease registers, it was possible to divide the large number of patients initially identified into manageable cohorts.
A group of patients were identified as a priority for review as they were found to be on multiple disease registers.
The spreadsheets helped with care planning to reduce the risk of hospital re-admittance.
The data provided by the audit process gave clinicians a holistic patient profile that enabled informed clinical interventions.
---
Request full case study from Oberoi by email: admin@oberoi-consulting.com
by phone: 01332 224 251, or by using the contact form below.
Case Study
Reducing Health Inequalities Through Data Validation
To help boost appropriate management and care for its patients, United League Commissioning asked us to complete disease register validation across twelve of its practices.
We provided a comprehensive support package service to help identify patients missing from clinical disease registers, with a view to increasing true prevalence across all the practices, as well as the associated QOF income and level of patient care.
Outcomes:
Across the consortium, prevalence increased for eleven of the seventeen disease areas.
Seven of the twelve practices involved improved their overall disease register size.
There was an overall increase of 652 patients on disease registers across the twelve practices.
Thanks to our intervention, consortium staff now understand how to correctly read-code patients and manage the ongoing administration of their QOF disease registers – giving long-term, sustainable benefits for all participating practices.
---
Request full case study from Oberoi by email: admin@oberoi-consulting.com
by phone: 01332 224 251, or by using the contact form below.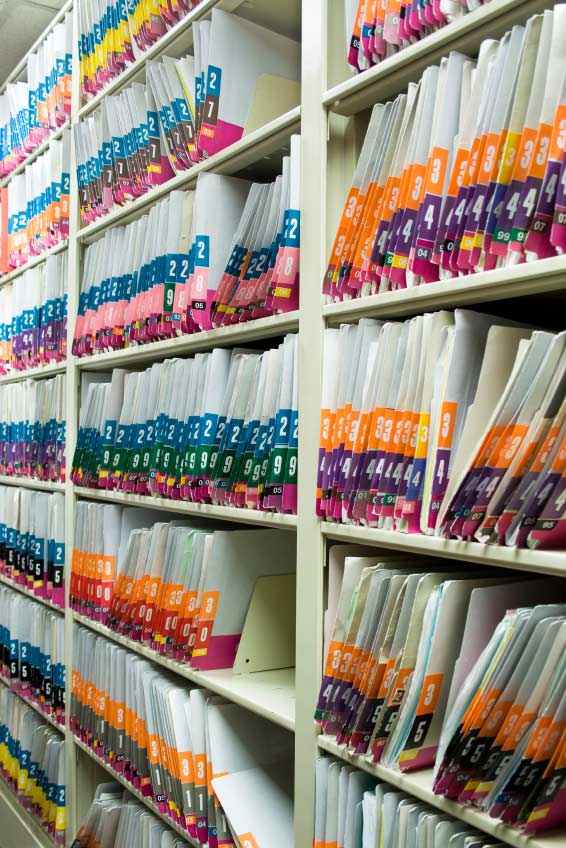 Digital Pen and Paper
Oberoi has designed and delivered various Digital Pen and Paper programmes, for both the NHS and non-NHS customers.
The case studies below examine the use of digital pens and paper in a clinical and a pest control environment.
Case Study
Using Digital Pens and Paper in a Pest Control Environment
Back in 2009 Henry Mott, MD of Conquer Pest Control, became increasingly aware that new technologies could help him improve the efficiency of his business.
He commissioned Oberoi Consulting to design a pest control monitoring and reporting system which uses the internet and digital pens.
Henry commented:
"This very clever little pen has resulted in many efficiencies across the business.

"One of the best advantages of working with Oberoi for me was the ability to create a system bespoke for my needs and wants not having to use a system someone else had designed".
---
Request these full case studies from Oberoi by email: admin@oberoi-consulting.com by phone: 01332 224 251, or by using the contact form below.
Case Study
Boosting Young Patient Engagement Using Digital Pen and Paper
A GP practice in Stoke-on-Trent asked us for help in making the surgery environment more welcoming to young patients and encouraging them to benefit from primary care.
They did this by asking each young patient to fill in a questionnaire to review important psychological preferences.
We facilitated this process by providing a Digital Pen and Paper system to aid form completion.
The pen works like a normal biro, but contains a digital camera, image processing unit and Bluetooth radio transceiver.
Once the form is completed using the special digital paper, you are left with both a paper record and a digital version stored in the pen, which can then be transferred to a computer.
The paper copy of the questionnaire was immediately available for use by the clinician, whilst the electronic data was collated automatically at the end of each day.
Outcomes:
The data stored on the digital pens was used to create a spreadsheet, allowing for quick and easy comparison and analysis.
The information provided using the Digital Pen and Paper enabled the practice to look in detail at the results in a digital setting.
The results were used to produce graphs and reports to support the ongoing work on the project.
The results gleaned from the spreadsheets enhanced leadership skills within the practice and improved the environmental stimuli, making it more welcoming to young patients and encouraging them to benefit from primary care.
Case Study
Optimising the Management of Heart Failure in Darlington
In partnership with pharmaceutical company Servier, we supported Darlington CCG to optimise treatment for patients with heart failure (HF).
Enhance HF – a service provided by Servier and developed and delivered by Oberoi Consulting assists CCGs to implement local and national heart failure guideline.
The audit identified patients who needed read codes reassigning along with patients with left ventricular systolic dysfunction (LVSD) codes who did not appear on HF registers.
Patients who did not have either HF or LVSD coding, but whose medical history suggested may be appropriate for inclusion on one or both registers were also part of the audit.
Once the registers were updated, the optimisation process started.
Outcomes:
A 38.7% increase of patients with an HF diagnosis; from 1,017 to 1,411 patients.
A 58.9% increase of patients with an LVSD diagnosis; from 743 to 1,181 patients.
The LVSD : HF ratio increased from 0.73 to 0.84
All practices showed an increase in prevalence and the associated QOF point value, with a total QOF domain income increase of £95,850 across the 11 practices.
A number of patients were optimised to triple therapy, as per the NICE guidelines.
Ultimately, the audit process led to improved care for hundreds of patients.
Clinicians were up skilled in the process and patients managed more appropriately in primary care.
Practices across Darlington CCG have since been provided with their own data sets to continue the optimisation process.
---
Request full case study from Oberoi by email: admin@oberoi-consulting.com
by phone: 01332 224 251, or by using the contact form below.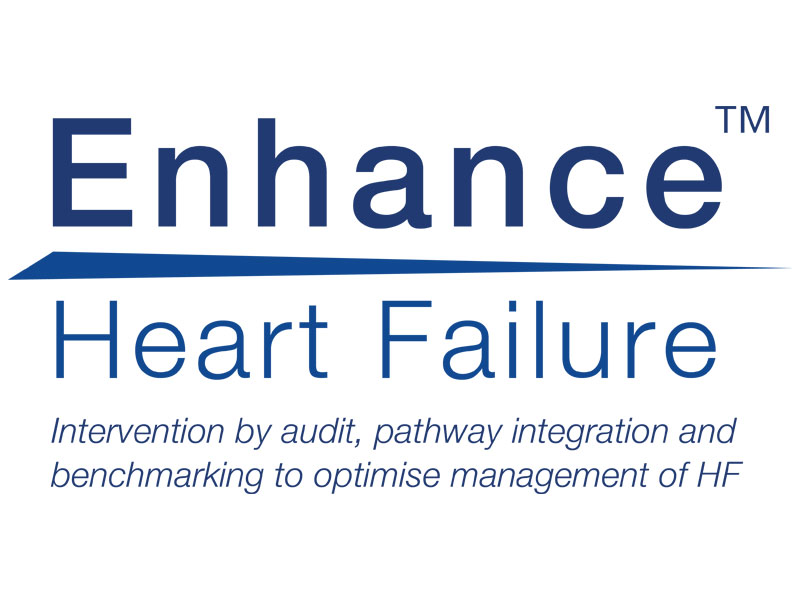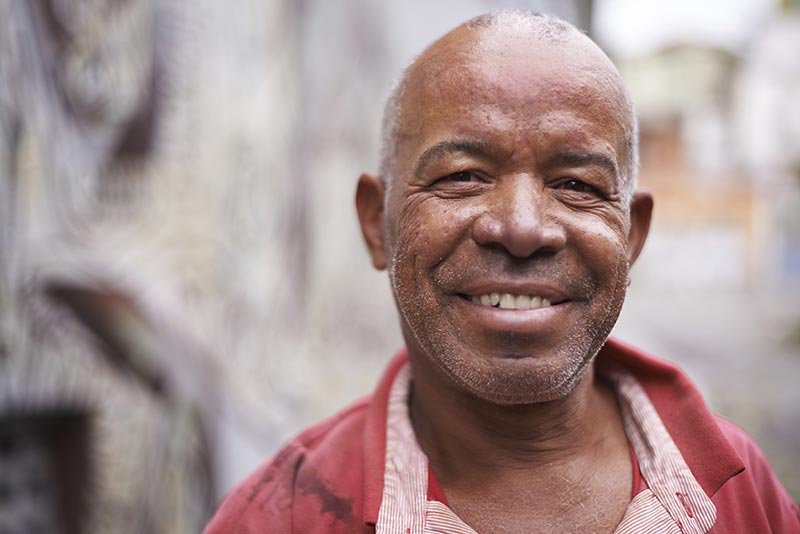 Case Study
Boosting Care for Men with Erectile Dysfunction and Testosterone Deficiency
Oberoi developed and delivered the "REVITALISE" audit on behalf of Besins Healthcare.
The study attached assesses the work across thirteen UK GP practices. This assessed the care of men with and without type 2 diabetes, who may be at risk of testosterone deficiency and/or erectile dysfunction (ED).
The reason behind the audit was clinical concern that – despite the well-documented relationship between type 2 diabetes, ED and low testosterone – many diabetic men were not being assessed for either condition.
The aim of the project was to identify where the clinical management of these patients could be improved.
Outcomes:
The prevalence of erectile problems was shown to be considerably higher in men with type 2 diabetes than those without.
A number of men with type 2 diabetes had not been assessed for ED or testosterone deficiency, missing a valuable opportunity to potentially improve their overall health and quality of life.
Some men who had been diagnosed with ED or low testosterone, or both, were found to be receiving care that was not in line with current evidence-based guideline recommendations.
Overall, the findings from the REVITALISE audit highlighted the need to improve the clinical management of men with and without type 2 diabetes who are potentially at risk of ED or low testosterone, or both.
---
Click here to read the full case study, as a PDF, from Diabetes & Primary Care Vol 19 No 2 2017: "REVITALISE audit: Erectile dysfunction and testosterone review in primary care".