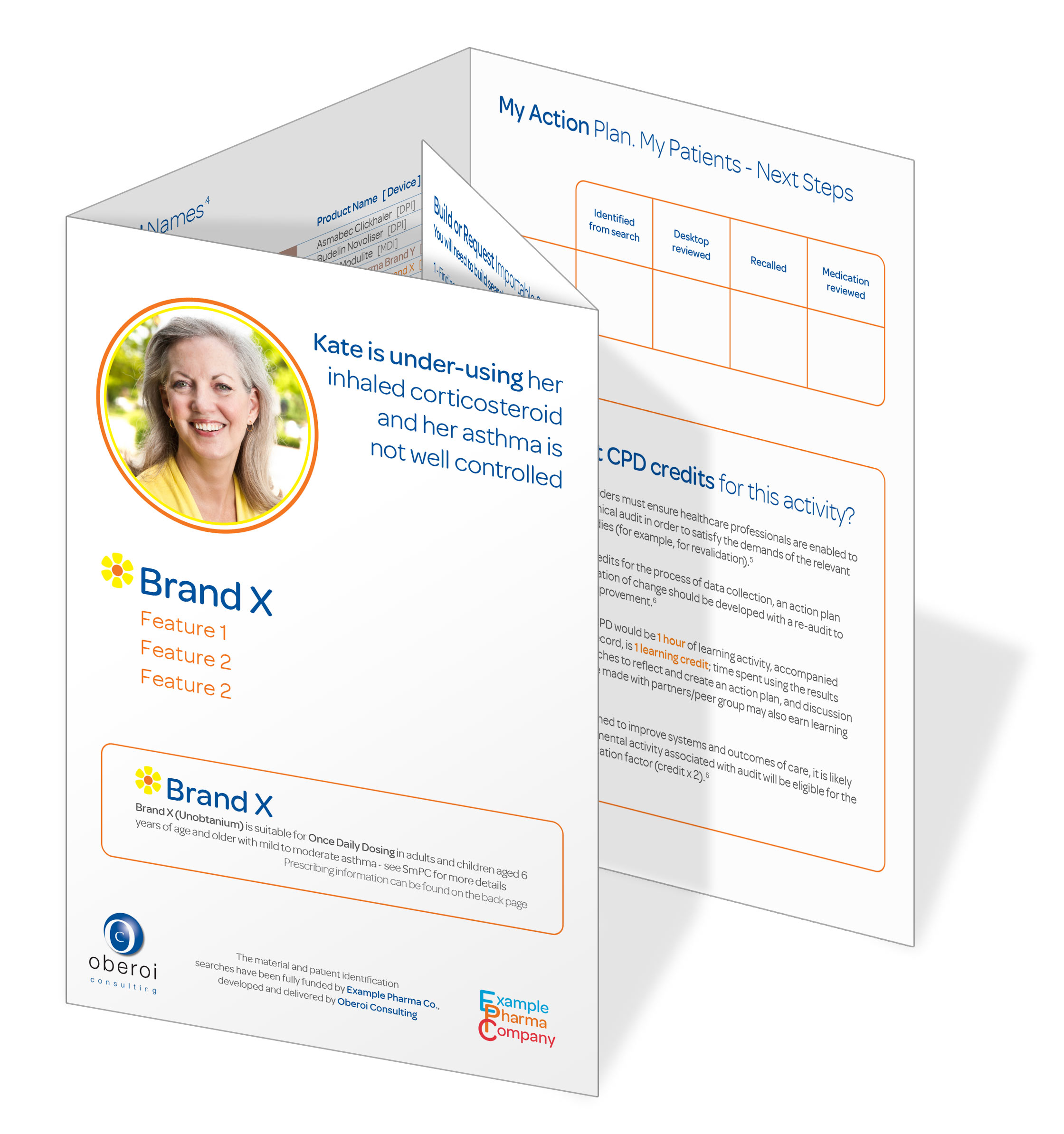 When a clinician has made the decision to use your brand, often it is new patients who get prescribed the new treatment of choice.
Patients currently being treated are often caught in a repeat prescribing pattern.
We can provide you with a resource that enables a clinician with a simple and efficient way to identify patients who may potentially benefit from a therapy review and may benefit from their current treatment being optimised.
We build the searches to identify specific types of patients that sit within the licence indication of a brand, hence the numbers of patients will be small manageable size numbers which reduces the impact on clinical staff to review patients.
This resource maybe delivered either branded or unbranded, the choice is yours.
Case Study
Our client is a market leader in Dermatology market who have recently launched a new addition, to their range of treatments, which offers better compliance.
For many clinicians this new preparation had become the treatment of choice for Psoriasis.
New patients presenting were benefitting from the newer preparation, however there were a large cohort of patients who were locked in the repeat prescribing pattern.
As a consequence of this, patients were often receiving older, possibly less effective medications and in some cases, multiple medications both of which had the potential to detrimentally impact patient compliance and in turn clinical outcomes.
Most notably, poor compliance in primary care had the potential to result in avoidable referrals into secondary care.
Identifying patients suitable for review, who sat within the licence indication of the brand, was extremely challenging for practices, due to the complex prescribing in this therapy area and number of treat options.
As an additional challenge, read coding of patients in this therapy area was often inconsistent.
To support clinicians to identify patients who are potentially eligible for review and may benefit from the medication who sat within the licence indication of the brand, Oberoi developed a set of pre-defined searches that identity patients that met the criteria of the patient profiles that were describe in a leave piece.
The leave piece was fully promotional and followed on from the client's campaign, which allowed the field force, to remind clinicians of the key benefits of the brand and how they relate to the specific patient profile.