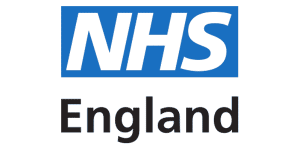 A project aimed at preventing fatal strokes in those with Atrial Fibrillation is now underway with 23 demonstrator CCGs across England receiving part of the £9 Million put forward by NHS England.
The funding was allocated by the NHS to pay for virtual clinics in which Pharmacists can assist GPs in the detection and management of patients with Atrial Fibrillation (AF).
Who are the Demonstrator Sites and how were they chosen?
The following 23 CCGs have been chosen and have agreed to act as demonstrators sites for the NHS England funded AF programme. These CCGs have been targeted due to high areas of deprivation (using data from the Indices of Multiple Deprivation 2015) and low prevalence. These CCGs will have high numbers of patients who have been diagnosed with AF who are not being treated and managed optimally.
The CCGs taking part are:
NHS Barnet CCG
NHS Bradford City CCG
NHS Brent CCG
NHS Camden CCG
NHS Chorley and South Ribble CCG
NHS Croydon CCG
NHS Enfield CCG
NHS Great Yarmouth and Waveney CCG
NHS Greenwich CCG
NHS Haringey CCG
NHS Harrow CCG
NHS Isle of Wight CCG
NHS Islington CCG
NHS Kingston CCG
NHS Leeds CCG
NHS Morecambe Bay CCG
NHS North Cumbria CCG
NHS North Tyneside CCG
NHS Northumberland CCG
NHS Portsmouth CCG
NHS South Kent Coast CCG
NHS Thanet CCG
NHS West Lancashire CCG
What is the range of AF detection rates?
Currently there are no demonstrator sites meeting the aspirational 2029 85% detection rate, the detection rate ranges from 49.1% to 84.1%.
As a result there are 15,950 AF patients across all demonstrator sites who need to be detected to meet the aspirational 2029 85% detection target.
How many high-risk AF patients need anticoagulating?
Even at the current low prevalence, there are still 4,067 AF high-risk patients across all demonstrator sites who need to be anticoagulated to reach the minimum current 84% anticoagulation target rate.
Once detection rates increase and more patients are identified, this number is likely to increase significantly.
---
Oberoi Consulting's Stroke Prevention in AF (SPAF) & Case Finding service is perfectly aligned to support Pharmacists in the demonstrator sites to efficiently identify and target patients of highest risk whilst continually being able to monitor the impact of their work along with perfecting treatment of Direct Oral Anti-Coagulants (DOACs) and Warfarin.
Demonstrator sites, Thanet CCG and South Kent Coast CCG have signed up to the service and Oberoi SPAF & Case Finding has since been deployed in pilot practices.
Re-audit results are showing the clear impact of the work. In one practice alone in Thanet CCG the detection rate of AF patients has increased from 83.5% to 93%. An additional 45 high risk AF patients have also now been anti-coagulated and more importantly patients prevented from an AF related stroke.
---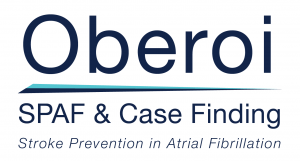 Oberoi SPAF & Case Finding service

can support demonstrator sites of the NHS England AF project and CCGs looking to improve AF outcomes through:
Searches integrated into GP clinical systems which support virtual clinics
Prompts and alerts to support opportunistic diagnosis and management
Case finding prompts linked to templates
Templates to assist management and recall of patients for review
Practice baseline and re-audit reports - highlighting key detect, protect and perfect data
Benchmarking reports across participating practice
E-portal for users to view reports and educational materials
Lead 1 ECG training