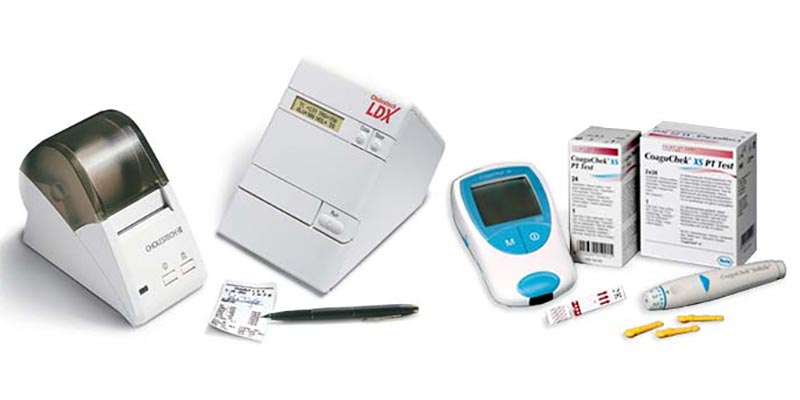 Our near patient testing kits enables you to test patient samples outside the traditional laboratory setting.
This potentially speeds up the process of diagnosis by providing test results at the point of care, allowing you to make an informed decision, without waiting for lab results and to take immediate action where appropriate, that leads to an improved healthcare outcome for the patient.
D-Dimer Kits
Our most popular near patient testing solution is the D-Dimers kit.
This helps to reduce inappropriate referrals and speeds up venous thromboembolism (VTE) diagnosis by enabling clinical staff to test and review results whilst the patient is present.
The test uses whole blood or plasma (e.g. finger-prick), dropped onto a kit, which is then mixed with buffer drops - giving a clear reading on the test kit itself.
There is no need for any other expensive equipment.
The kits are available directly from Oberoi Consulting and can be kept at room temperature in a cupboard.
We also offer a range of other near patient testing kits, which can be viewed here.
---
Download the following brochure for more information about the D-Dimer kits storage and use: click here to download.
Case Study
Supporting new primary care DVT pathways with D-Dimer kits
Oberoi Consulting supported Mid-Essex CCG to implement a new Primary Care based deep vein thrombosis (DVT) care pathway.
An initial audit was carried out to evaluate and identify patient costs associated with the current pathway, which involved referring patients with suspected DVT to the local A&E.
We also examined what a revised pathway could look like, including benefits to patient experience.
Following the initial baseline assessment, a revised care Primary Care pathway for suspected DVT was implemented - with tests being undertaken in surgeries using D-Dimer kits supplied by Oberoi Consulting.
Outcomes
The use of the D-Dimer kits led to less referrals being made to secondary care
This resulted in a reduced financial burden on the NHS
Overall, the revised care pathway using the D-Dimers kits has led to a quicker and more efficient diagnosis procedure; which has cut down on unnecessary referrals, with obvious benefits for patients and clinicians.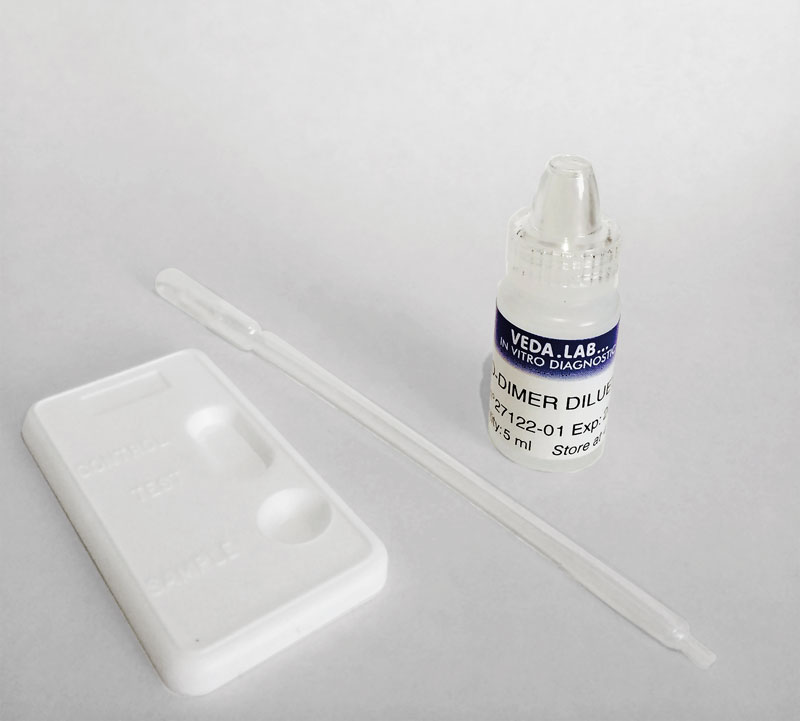 Near Patient Test Kits:
Microbiology
Chlamydia
Toxin A (C. Difficile)
Toxin B (C. Difficile)
Duo Toxin A+B
Streptococcus Group A or B
Helicobacter pylori lgG
Infectious Mononucleosis
Tuberculosis
Syphilis
Malaria
Trypanosoma cruzi
Lyme lgG
Lyme lgM
Duo Lyme lgG + lgM
Giarda Lamblia
Leishmania
---
Hormones
hCG
hCG DUO
FSH
LH
Prolactin
TSH (Adult or Paediatric)
T4
---
Cardiac Markers
CK-MB
HS-CRP
D-Dimer
Myoglobin
Troponin l
DUO Troponin l-CK-MB
DUO Troponin l-MGL
---
Tumour Markers
CEA
PSA
Haemoglobin Occult blood
AFP
Ferritin
LS Ferritin
CA-125
---
Viruses
HBsAg
HBsAb
HBcAb
HBeAb
HBeAg
HCV
HIV
Adenovirus
Rotavirus
DUO Rota/Adeno
RSV
Influenza A
Influenza B
Duo Influenza A+B
EBV lgG
EBV lgM
---
Drugs of Abuse
Benzodiazepine
Methamphetamine
Amphetamine
Morphine
Cocaine
THC
Barbiturates
TCA
Methadone
Buprenorphine
Drug Panel Cards (3, 4, 5 parameters)
---
Home Testing
Pregnancy
Menopause
Ovulation
Prosta check (prostate)
Poly Check (colorectal)
M-Albu check (diabetes)
Pylori screen (ulcers)
Thyro check (hypothyroidism)
Ferri check (anaemia)
---
Oberoi Consulting can supply a wide variety of other Near Patient Testing kits and equipment, so please do not hesitate to get in touch, if what you require isn't listed above, and we will be happy to help. You can call us on 01332 224 251 or email your questions to sales@oberoi-consulting.com