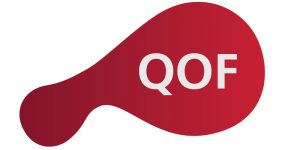 Improving the Quality and Outcomes Framework (QOF)
An extensive review into the QOF was launched in 2017 involving analysis of evidence, engagement with practices, organisations and the public.
Whilst the review concluded a 'significant refresh' is needed, the general consensus in England, unlike Scotland and Wales is for evolution of QOF over abolition.
Positives of QOF include its ability and focus on specific biomedical markers which are evidence based to improve care, whilst negatives include reversal of quality achievement when indicators are dropped.
Notable Weaknesses
QOF has been said to feel like 'tick-box medicine' and there may be better outcomes by taking a 'holistic, personalised and targeted approach'.
Arrangements for exception reporting are too crude and lack transparency
The scheme is slow in adapting to changing evidence bases.
Retiring and Recycling Indicators
28 indicators worth 175 points (31% of the scheme have been retired in April 2019).
Of these 175 points, 101 points have been recycled into 15 more clinically appropriate indicators.
Five New Indicators
Reducing iatrogenic harm and improving outcomes in diabetes care (43 points)
Aligning blood pressure control targets with NICE guidance (41 points)
Supporting an age-appropriate cervical screening offer (11 points)
Offering pulmonary rehabilitation for patients with COPD (2 points)
Improving focus on weight management as part of physical health care for patients with Schizophrenia, Bipolar Affective Disorder and other Psychoses (4 points)
Personalised Care Adjustment
Whilst exception reporting is a required element of the QOF, the current process doesn't allow practices to distinguish between patients who have not received or been offered care and those who have done so on the basis of informed choices.
High levels of exception reporting can therefore often be unjustly translated to poor quality care.
The current exception reporting system has now been replaced by a more precise 'personalised care adjustment'.
Practices can now specify reasons using five options for adjusting care and removing a patient from the indicator denominator:

Unsuitability for the patient
Patient choice
Patient didn't respond to offers of care
Specific service is not available (only for use with limited indicators, HF002, AST002, COPD002, DM014 and the new pulmonary rehabilitation indicator)
Newly diagnosed/newly registered
Quality Improvement
The remaining 74 points arising from indicator retirement will be used to create two Quality Improvement modules within a new Quality Improvement domain.
In 2019/20, the modules will cover Prescribing Safety and End of Life Care.
How can Oberoi Consulting help you increase your QOF income?
Our Disease Register Validation service helps you to maximise QOF income by identifying patients that, due to poor data quality, may be missing from your QOF registers.
Our service also improves care for your patients, by identifying mis-coded patients who are missing the care they need.
We offer three levels of disease register validation:
Remote support and deployment of searches
Onsite data quality training, support and deployment of searches
Deployment of searches with Pharmacist review of records and recommendations
---
To find out more information about our Disease Register Validation service and for a free baseline analysis report for your practice(s):
Visit oberoi-consulting.com/nhs/qof or
Contact us on 01332 224 251 or admin@oberoi-consulting.com